More coaches are upgrading to Dr. Dish every day
John Townsend
Shooting Coach, Philadelphia 76ers
"The efficiency that Dr. Dish provides throughout a shooting workout is UNMATCHED by the competitor."
Larry Krystkowiak
Head Men's Basketball Coach, University of Utah
"Dr. Dish was definitely an upgrade for our program."
Andrew May
Director of Men's Basketball Operations, BYU
"Dr. Dish had much better features for what we were looking for in a shooting machine than the competition."
Mike White
Head Men's Basketball Coach, University of Florida
"Dr. Dish gives us data and analytics to improve faster than ever."
Dr. Dish Skill Builder™
Progressive coaches are blown away with this new revolutionary technology.
The game of basketball has never seen anything like this…
Get A Free Skill Builder Demo
4 SIGNS YOUR BASKETBALL SHOOTING GUN IS OUT OF DATE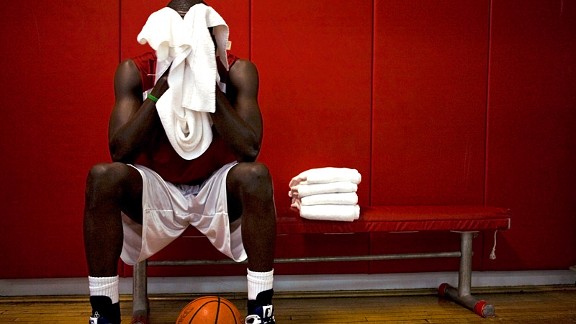 It's been a long practice and you're relatively happy with how things went today. But you sometimes wonder to yourself if the equipment you use is out of date and how that might be affecting your team?
Take your basketball shooting gun for example. I mean, it gets the job done right? Even though the machine stopped rotating a few years back, you and your and AD talked about it and you haven't seen a lot of change in the basketball shooting gun market.
So why would you update…?
This question has plagued many and up until a few years ago there was not a good answer.
1. It's not programmable.
In today's day and age its becoming more and more important to utilize the technology available to you. Most of the new machines allow you to track your player's shooting in practice. This tells you where the shooter is hot and where they need improvement. This is where programability is essential in your shooting machine.
Many are familiar with the Gun 6000. This machine will spray balls all around the perimeter with no purpose. Lets call this "dumb passing." With a machine that is programmable, you can select where on the court you want your player to work based on where he needs improvement, or where you having him taking the most shots in a game based on your offense. This is "smart passing" and smart training.
The most progressive coaches are choosing Dr. Dish
Dave Paulsen
Head Men's Basketball Coach, George Mason University
"Our Dr. Dish All-Star has brought a breath of fresh air to our team."
James Jones
Head Men's Basketball Coach, Yale University
"When we upgraded our shooting machines, we wanted the best value, most analytical capabilities, and maximum versatility. Dr. Dish delivers all of this and more."
Drew Hanlen
NBA Skills Trainer, Pure Sweat Basketball
"Dr. Dish is the best game-like training tool I use with my players."
Josh Pridokas
Basketball Program Manager, IMG Academy
"
When we upgraded to Dr. Dish machines, the superior versatility and functionality was immediately apparent.

"
6 WAYS BASKETBALL SHOOTING MACHINES ARE CHANGING WITH THE TIMES
As technology has improved over the years, so have the capabilities of training aids such as basketball shooting machines. Not that long ago, coaches could only train their guards around the perimeter, but now coaches have the ability to move machines away from the basket and work their bigs as well. Below are 6 ways that Dr. Dish Basketball is making sure their basketball shooting machines are changing to adapt to an ever-increasing, technologically connected world and how that can help your players give that extra 10% you're always talking about.
1. They're Fully Programmable
For years there were really only two ways of training shooters with a shooting machine. A player could stand in one spot and fire up hundreds of shots from the same spot, or they could do a variation of an Around the World drill, where they rotated around the perimeter.
With a fully programmable machine, players can do much more than pick the spots on the floor they want the ball thrown to. They can tell the machine to not move to the next spot until they make 5 shots in a row or until they've attempted 20 shots. These features require a shooter to focus on putting in quality attempts and focusing on the fundamentals, rather than throwing the ball at the hoop 100 times and calling it good.
Dr. Dish Special Trade-In Pricing
Save up to $2,000 when you trade in your outdated machine for a new Dr. Dish!
Call (888) 887-7453 or fill out the form below for more info.